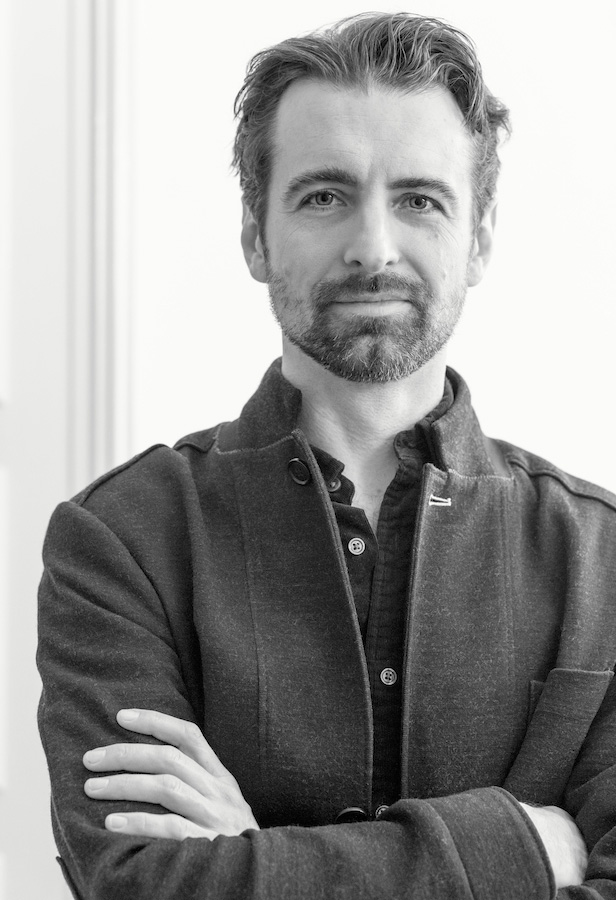 Stephan Laks (b.1979) is a Canadian dance artist who works as a director, curator, and consultant for a wide range of dance organizations. He works as an artistic associate of Eastman / Sidi Larbi Cherkaoui. Stephan is also a member of the curating council for Dansens Hus (Sweden's International Scene for Contemporary Dance) in Stockholm. He is a frequent collaborator with the director and choreographer Alan Lucien Øyen, working in a variety of roles with Øyen's company Winter Guests and related projects.
From 2021 to 2023, Stephan was the artistic manager of the Ballet Vlaanderen (Opera Ballet Vlaanderen). During this time, he helped develop the company's programming, touring, personnel and artists. He collaborated with invited artists and partners such as Sharon Eyal, Johan Inger, Anne Teresa de Keersmaker, Akram Khan, Jan Martens, Ella Rothschild, Richard Siegal, Jermaine Spivey, as well as the Forsythe Productions & Pina Bausch Foundation.
From 2010 to 2018, Stephan worked as rehearsal director at the GöteborgsOperans Danskompani, where he worked closely with the artistic directors Johannes Öhman, Adolphe Binder, and Katrin Hall. During this time, he also worked with companies such as the Royal Swedish Ballet and Sasha Waltz & Guests. From 2018 to 2019, Stephan worked as a contemporary rehearsal director with the Staatsballett Berlin, focusing on managing projects for the stages of the Komische Oper and Volksbuhne. He has assisted many recognized choreographers of contemporary dance, including Anouk van Dijk, Jefta van Dinther, Mats Ek, Sharon Eyal, Emanuel Gat, Johan Inger, Ina Christel Johanessen, Constanza Macras, Richard Siegal, and Sasha Waltz. He has worked closely with Stijn Celis, Sidi Larbi Cherkaoui, Fernando Melo, and Alan Lucien Øyen, and has assisted and restaged their works with companies such as the GöteborgsOperans Danskompani, Luna Negra Dance Theatre, Staatsballett Berlin, Staatstheater am Gärtnerplatz, and the Ballett des Saarländischen Staatstheaters.
From 2016 to 2018, at the Banff Centre for Arts and Creativity in Canada, Stephan was the Program Head for the Creative Gesture dance program, in close collaboration with former artistic director of dance at the centre Emily Molnar. Alongside the development and coordination of a suite of programs contained within the Creative Gesture, he also initiated several creation residencies based around the work of Sidi Larbi Cherkaoui and Alan Lucien Øyen. Invited faculty members and artists in the program included Anne Bourne, Carla Kihlstedt, Ellen Lauren, Liz Lerman, Ruth Little, Fernando Melo, Tilman O'Donnell, Alexander Polzin, Adi Salant, Michael Schumacher, Jermaine Spivey, and Heidi Vierthaler.
Born in Vancouver, Stephan studied dance at the Juilliard School before working as a dancer with Les Grands Ballets Canadiens, GöteborgsOperans Ballet, and Bern Ballet. He also worked with choreographers Adi Salant and Aszure Barton, including the creation and touring of Barton's work Busk. He co-founded and directed Rumpus Room Dance (2006 – 2009), a platform for collaborative, site specific dance installation, featured in Dance Magazine's 2010 "Top 25 to Watch". He works as an artistic consultant for Springboard Dance Montreal, and since 2010 has had a consistent presence during the annual program, staging works and leading workshops and classes.
He lives with his family in Antwerp.